Supply Container Bolt Seals
Nov 10, 2017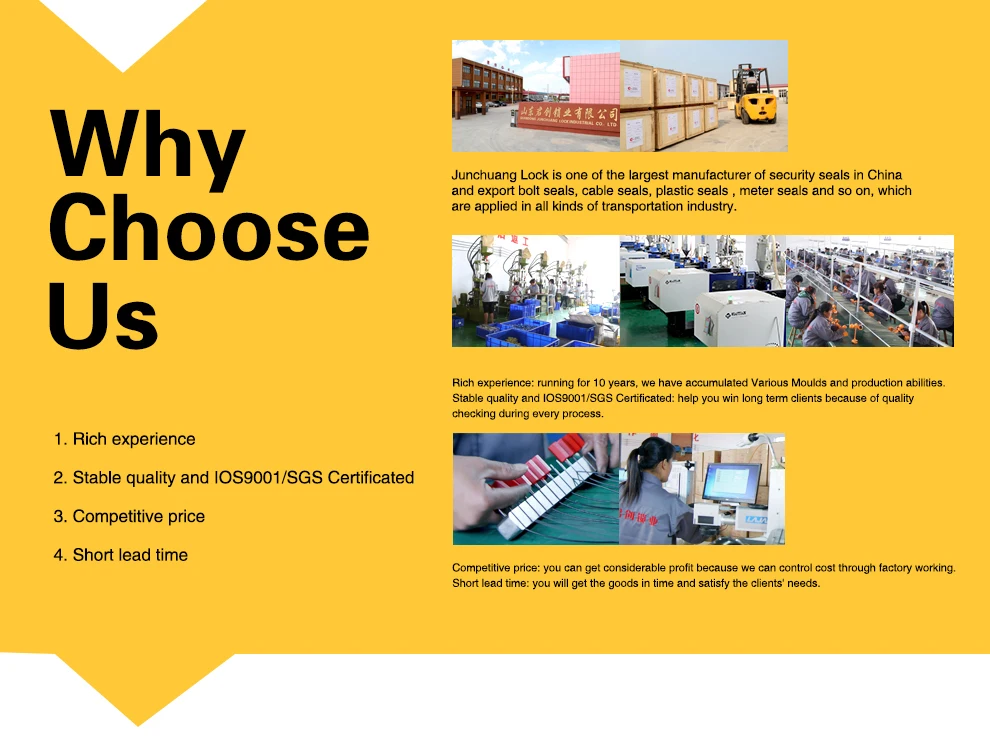 My company's main products are: lead seal series, lead seal wire series, security seal series, plastic seal series, high security seal series, the table box meter seal series, transformers anti-theft lock sealseries, but also for your Company special customized products, our products, now have been selling all over the country ........
Container seal is a lock of the container, but only once, after opening the bad, can not be used again. Above a title, is unique, if the customer gets the container seal on the number with the bill of lading on the same, on behalf of the container did not open, the goods intact. It is not a mark, a mark refers to the packaging of goods printed mark, not the same thing.
The key is made of metal, the plastic body is made of plastic, and the lock body is the spring structure. The surface of the lock body is made of hot, laser typing and serial number. The bar code and color can be customized according to the requirements of the user. 8, the length can be produced according to user requirements, pull up to F ≥ 250KG.
Related Products